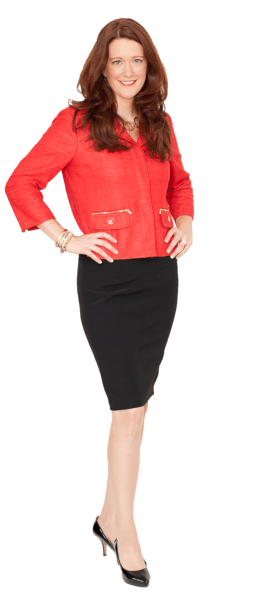 Vanessa Roman is a Canadian real estate agent, television personality, property investor, radio talk show host, newspaper columnist, and homes blogger. Best known as the host of HGTV series, Reno vs Relocate, Vanessa helps homeowners tackle the expensive and life-changing question "Do I renovate? Or Relocate?" The series airs on HGTV Canada and DiY Network, as well as other networks across 20+ countries. Vanessa also regularly appears as a real estate expert on various shows and news broadcasts.
Vanessa is a highly successful real estate agent, completing millions of dollars in residential real estate sales every year over the last decade. Her record sales and unrelenting work ethic have Vanessa consistently recognized as one of the top agents in the city.

Reno vs. Relocate is an all-new series that pits property against renovation as homeowners tackle the expensive and life-changing question 'Do I renovate? Or relocate?'
Style-savvy designer Robin Lewis works to persuade homeowners to stay put by using state-of-the-art graphics to simulate their dream reno, while expert realtor Vanessa Roman tries to convince them to move by showing a property that perfectly matches their wish list & budget.
Armed with all the information, homeowners have to choose whether they reno or relocate… BEFORE the hard work begins!
And once they've made the ultimate decision, hosts and homeowners will get to work embarking on a major renovation or continuing the hunt for the ideal property. Either way they'll be moving from living in the status quo to a dream home.
Using a fresh take on the property and renovation format, Reno vs. Relocate encourages fence-sitting homeowners to take action, make a decision and move on with their lives.

ARE YOU LOOKING TO

 

BUY OR SELL A HOME?
DO YOU HAVE A BUSINESS, PRESS OR SPEAKING INQUIRY?